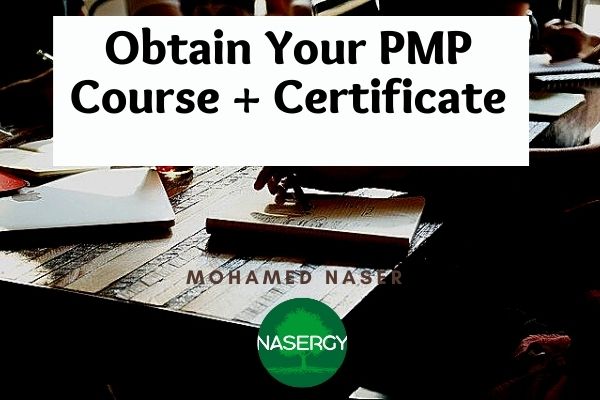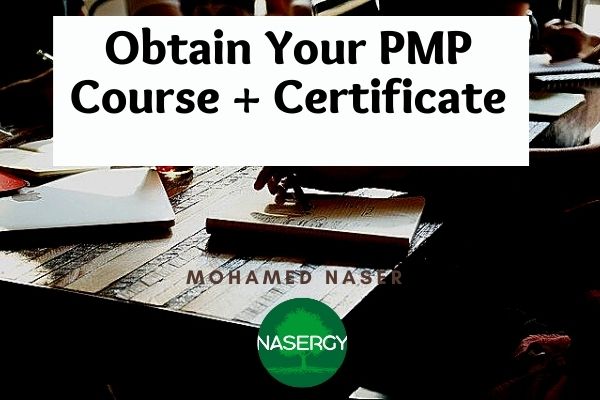 How to Get Your PMP Certificate


How to Get Your PMP Certificate
Mohamed Naser
Kindly follow these steps to access the course, take the exam, and obtain your accredited PMP certificate.
1- Visit www.Nasergy.com
2- Create a new account
3- You will receive an email with account activation
4- Click on www.Nasergy.com > Courses
5- Register to PMP Course
a. Do the register, payment of the course, and upload the payment voucher.
b. If you already paid (or Got Discount Voucher), upload this voucher.
Contact me to get your voucher (WhatsApp: +201024291777).
6- You will receive an email with course activation.
7- Watch the videos on each chapter.
8- Download the material of the course www.nasergy.com > Course > PMP > Material
a. Study material which contains the summary of each chapter.
b. Slides material which contains the lecture slides in pdf files.
9- Take the quiz to start your exam on each chapter.
10- Start implementing this chapter in practice by accessing the PMP template www.nasergy.com > Free Material > Download.
11- Create a demo for your PMP by using Nasergy PMP Template www.nasergy.com > Free Material > PMP Application >Download.
12- Submit your Application demo to Nasergy (nasergyofficial@gmail.com or naser@nasergy.com) for review.
13- Visit PMI, create an account, access PMP application, fill in the application.
14- Wait for PMI Approval.
15- Pay for the Exam
16- Take the Exam
17- Congratulations
Thanks, and Good Luck,
Mohamed Naser
Nasergy